Helmand River
The Helmand River (also spelled Helmend, Helmund, Hirmand; Pashto/Persian: Hirmand, Helmand, Latin: Erymandrus) is the longest river in Afghanistan and the primary watershed for the endorheic Sistan Basin.
The Helmand River stretches for 1,150 km (710 mi). It rises in the Hindu Kush mountains, about 80 km (50 mi) west of Kabul, passing north of the Unai Pass,in the eastern proximities of Hazarajat, in Behsud, flows west to Daykundi and Uruzgan. It crosses south-west through the desert of Dashti Margo, to the Seistan marshes and the Hamun-i-Helmand lake region around Zabol at the Afghan-Iranian border.
The river remains relatively salt-free for much of its length, unlike most rivers with no outlet to the sea[citation needed]. This river, managed by the Helmand and Arghandab Valley Authority is used extensively for irrigation, although a buildup of mineral salts has decreased its usefulness in watering crops. Its waters are essential for farmers in Afghanistan, but it feeds into Lake Hamun and is also important to farmers in Iran's southeastern Sistan and Baluchistan province.
A number of hydroelectric dams have created artificial reservoirs on some of the Afghanistan's rivers including the Kajakai on the Helmand River. The chief tributary of the Helmand river is the Arghandab River which also has a major dam north of Kandahar.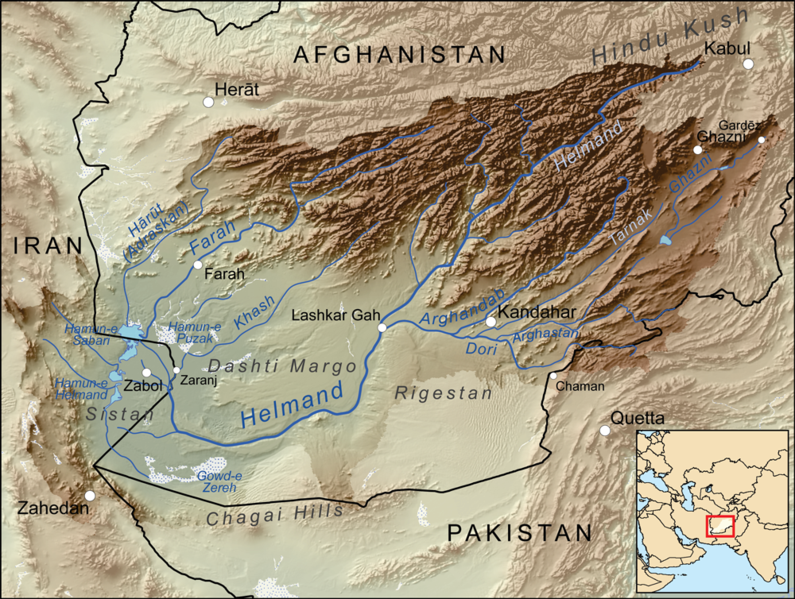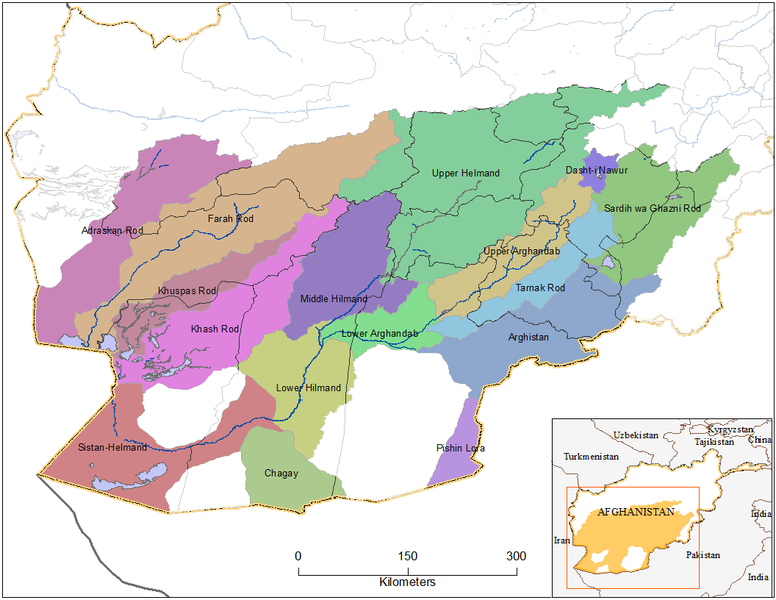 Source: Wikipedia