8th World Water Forum Thematic Framework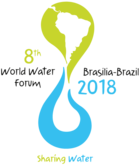 The Thematic Process should adhere to some relevant linkages such as:
The overall theme of the 8th Forum "Sharing Water" and the Sustainability Process;
The SDGs with a dedicated goal and additional water related targets. and the Paris Climate Agreement;
The implementation Roadmap resulting from the 16 themes of the 7th Forum in Korea;
A full integration with the other processes for the 8th Forum.
Proposed Criteria are: a limited number of themes (6), supplemented by 3-4 cross-cutting issues; for each theme a number of topics, varying according to interest/need; for each topic a number of sessions, varying according to topic; themes/issues/topics linked to the implementation Roadmap as well as to SDGs water related goals; special Sessions could also be developed.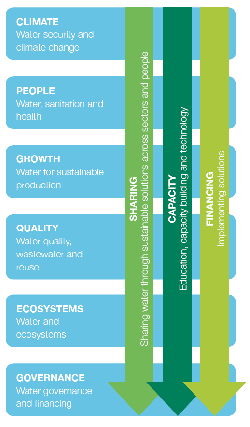 PROPOSED THEMES AND TOPICS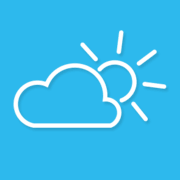 CLIMATE – WATER SECURITY AND CLIMATE CHANGE
(SDG links: SDG 13, SDG 11.5, COP 21-22, Sendai DRR Summit)
Managing risk and uncertainty for resilience and disaster preparedness
Water and adaptation to climate change
Water and climate change mitigation
Climate science and water management: the communication between science and decision/policy making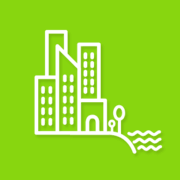 PEOPLE – WATER, SANITATION AND HEALTH
(SDG links: Water targets 6.1, 6.2, 6.3, 6.B and SDG's 1 and 3)
Enough Safe Water for all
Integrated Sanitation for all
Water and Public Health
Water and Cities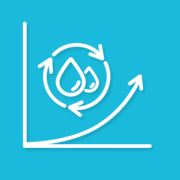 GROWTH – WATER FOR SUSTAINABLE PRODUCTION
(SDG links: Water target 6.4 and SDG's 2, 7, 8, 11 and 12)
Water, energy and food security nexus
Inclusive and sustainable growth, water stewardship and industry
Efficient use of surface water and ground water
Infrastructure for sustainable water resource management and services
QUALITY – WATER QUALITY, WASTEWATER AND REUSE
(SDG links: Water target 6.3 and SDG's 11 and 14, HABITAT 3)
Ensuring water quality from ridge to reef
The circular economy – reduce, reuse, recycle
Treatment and reuse technology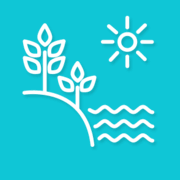 ECOSYSTEMS – WATER AND ECOSYSTEMS
(SDG links: Water targets 6.3, 6.6 and SDG 15)
Managing and restoring ecosystems for water services and biodiversity
Natural and engineered hydrological systems
Water and land use
Ensuring sustainable withdrawals of water resources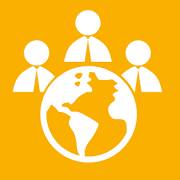 GOVERNANCE – WATER GOVERNANCE
(SDG link: SDG's 6 and 17)
Economics and financing for innovative investments – IR 4.1
Financing implementation of water-related SDGs and adaptation to climate change
Finance for sustainable development – supporting water-friendly business
PROPOSED CROSS-CUTTING THEMES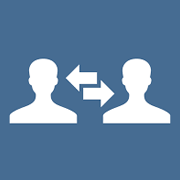 SHARING – INVOLVING STAKEHOLDERS AT ALL LEVELS FOR SHARING WATER BENEFITS
(SDG link: Water target 6.b and SDG's 3, 15 and 17)
Replicating solutions and good practices
Involving all sectors: public, private, civil society
Bridging levels: bottom up and top down
Collaborative Actions - empowering sustainable solutions by connecting multiple stakeholders
Platform for sharing business solutions & creating links between initiatives and stakeholders
Water cultures, justice and equity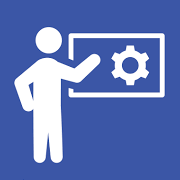 CAPACITY – EDUCATION, CAPACITY BUILDING AND TECHNOLOGY TRANSFER
(SDG link: Water target 6.a and SDG's 4 and 17)
Enhancing Education and Capacity building
Science & Technology
ICT and monitoring
International cooperation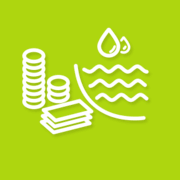 FINANCING – IMPLEMENTING SOLUTIONS
(SDG link: Water target 6.5, SDG 17)
Economics and Financing for innovative investments
Implementation of water SDGs
Financing for water infrastructure
Financing adaption to climate change and to climatic extremes
Finance for sustainable development – supporting water-friendly business
Source: Summary Report – 8th World Water Forum Kick-Off Meeting