Background
Ongoing demographic, economic, geo-political, environmental and climate change challenges in Central Asia and in the world make strategic interstate cooperation the core requirement for success. Research is our great ally in this endeavour but we are not making most of it.
President Sh.M. Mirziyoyev at an IFAS summit on August 24, 2018 rightfully stated "today it is impossible to find solutions for current, resource sharing, problems without effective scientific cooperation. Therefore it is imperative to conduct joint interdiscipli-nary research, including that of the scientific information centers of the Interstate Commission for both Water and Sustainable Development". As a response to this call, the Network of Water Management Organizations of Eastern Europe, Caucasus and Central Asia (NWO EECCA), the Water Partner Foundation and SIC ICWC pushed forward their early idea to establish an Expert Platform on for water security, sustainable development, and future studies.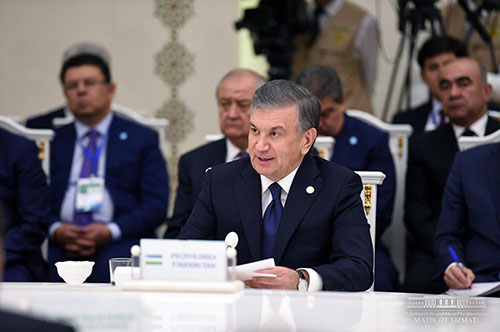 This idea was first presented at the international conference "Central Asia: One Past, Common Future" in Samarkand in November 2017, then in a revised version at the Central Asian Expert Forum in October 2018, the International Scientific and Practical Conference of the NWO EECCA in November 2018 and at the International Conference "The Role of Water Diplomacy in Achieving Sustainable Development in Central Asia" in June 2019. The idea was well received and supported.
A lead group of experts originating from the EECCA network and led by prof. S. Iba-tullin was established to assist and oversee further steps in the development of the platform on the basis of a survey organized in December 2018 - January 2019. Based on the conclusions of this survey the principle mechanism of operation for the pro-posed platform and its preliminary research areas have been agreed. The Water Partner Foundation, SIC ICWC, SIC ICSD and experts from NWO EECCA prepared a concept note on its establishment. The initiative for the platform is informed and inspired by the very successful experi-ence of think tanks from around the globe such as Bruegel, (European think tank specializing in economics), Bertelsmann Foundation (promoting transatlantic relationships), and the Carnegie Moscow Center (peace research).
The organizational structure of the platform is in its infancy. By now, national coordinators have been selected and national teams of experts from various disciplines have been formed.
The expert platform started its activity in 2019.