Well tubing

Well casing performs the function of sheeting of well walls ensuring their stability in the course of both well penetration time and its operation. In the majority of cases, after having installed the drainage well and equipped it with a filtering column and a filter, the casing pipes are withdrawn in full or in part.
Source: www.complexdoc.ru
Well casing pipes are designed for sheeting of production wells of underground leaching, water withdrawal, vertical drainage, and other technical purposes. Well casing pipes and filters are made with a diameter from 50 to 500 mm and are connected to each other with thread joint. Depending on the project requirements, filters can be of different porosity and configuration of its holes (e.g. slots). The key advantages of polyethylene casing pipes are as follows:
corrosive resistance;
ease of maintenance;
durability;
seismic stability;
low operating costs.
Application of polyethylene casing pipes is the most practical and cost-efficient as compared to pipes made from other materials. Such pipeline service life comes to 50 years.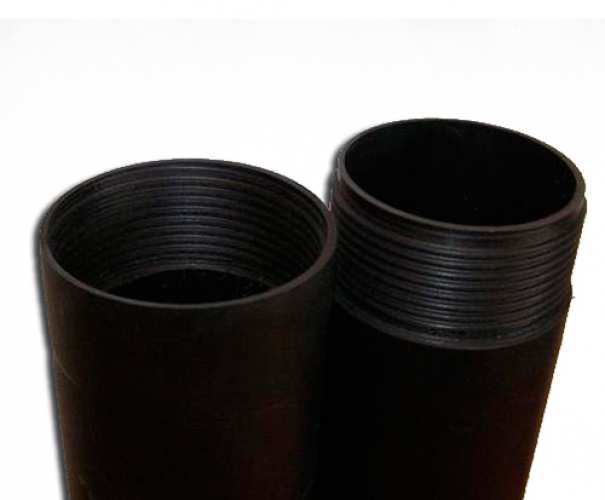 Source: www.pipe.uz
Selected bibliography