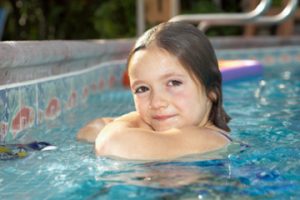 You and your family can have fun and still be safe around water by following the guidelines from Dr. G:
Avoid alcohol and drug use before and during activities in or around water or while supervising children.
Choose swimming areas that are supervised by trained and certified lifeguards and obey all rules, posted signs, and warning flags.
Rip currents are a deadly ocean occurrence. The best way to get out of a rip current is to float on your back until the current stops pulling you, then swim parallel to the shore until you are past the current, then return to shore. Never swim directly into the current.
If you don't know the water depth, avoid diving; a feetfirst entry is safer than headfirst.
Wear a properly fitted personal flotation device (life jacket or vest) when boating, water skiing, or using a personal watercraft, regardless of the distance to be traveled, the size of the craft, or your swimming ability.
If planning to scuba dive, obtain appropriate training and certifications, heed safety recommendations, and learn the signs and symptoms of decompression illness (joint pain, rash, numbness or tingling, weakness, paralysis, impaired thinking, shortness of breath or coughing, and dizziness or loss of balance).