The World Water Forum is the largest international event related to water.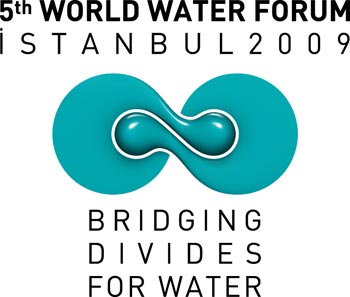 The World Water Forum is co-organized by the World Water Council and a host government. For the 5thWorld Water Forum, this government is Turkey and the Forum will be held in Istanbul.
Previous Fora have been held in Marrakech (1997), The Hague (2000), Kyoto (2003) and Mexico City (2006). The largest of the previous Fora was in Kyoto, which received more than 24,000 participants.
The World Water Fora are organized every three years.
The goals of the World Water Fora are to:
To raise the importance of water on the political agenda
To support the deepening of discussions towards the solution of international water issues in the 21st century
To formulate concrete proposals and bring their importance to the world's attention
To generate political commitment
Information obtained from the website of the 5th World Water Forum