A new ultra-sensitive, low-cost and portable system for detecting mercury in environmental water has been developed by University of Adelaide researchers.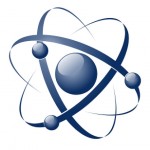 Published in the journal ACS Applied Materials and Interfaces, the research team outlined its innovative optical sensing system suitable for detecting low levels of mercury at the site of interest.
"Mercury has been accumulating in the natural environment since the start of industrialization and there are worldwide concerns about potential human health and environmental effects," says project leader Dr Abel Santos, Australian Research Council Postdoctoral Fellow with the University's School of Chemical Engineering.
"Recently, these concerns have seen the introduction of a global convention aimed at controlling, monitoring and reducing mercury pollution at a world scale.
"There are current systems capable of monitoring mercury at trace levels, but they are huge machines that can't be easily moved, are very expensive and complicated to use and require comprehensive training. Samples also require chemical treatment before analysis.
"Our system is very cost-competitive, only as big as a mobile phone and easy to use. With very basic training, someone could take it to a river or lake and do a mercury reading on the spot." Read more