Growing concerns about radiation from Fukushima has led many Americans to take precautionary actions to protect themselves against rising radiation levels. Radiation has now been detected in the drinking water of over a dozen U.S. cities. As the radiation levels continue to rise it will become increasingly important to find a pure source of drinking water.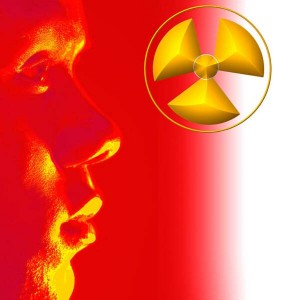 Rain water tests in Massachusetts, Pennsylvania, and Washington have all shown elevated levels of radioiodine-131. Radiation in rain water can seep into ground water and contaminate sources used for drinking. EPA officials claim that radiation levels are still too low to affect human health at this time. Regardless of current radiation levels, it is wise to take precautions to protect your family against increasing radiation in drinking water.
Samples of drinking water taken from 13 cities have tested positive for elevated radioactive iodine-131. The EPA has reported elevated radiation in drinking water at .28 to .48 picocuries per liter in cities across the country. The EPA limit for radioactive iodine in drinking water is 3 picocuries per liter. Contamination has not yet risen above EPA limits but the radiation disaster is far from over. It may be wise to filter out radiation in drinking water to avoid risks from steadily increasing levels of radiation or long term exposure. There are several water purification methods that will effectively remove radiation from drinking water.
Distillation is one of the most effective ways to remove radiation from drinking water. Despite its efficacy, distilled water can taste flat due to the loss of minerals from the water. If you are concerned about mineral loss this can be rectified by adding mineral concentrates after distillation. Distilled water has the benefit of being very effective with virtually no water waste. Distillation is an excellent option, but it is not the only choice available.
Reverse osmosis is very effective at removing nuclear radiation from drinking water. Some believe reverse osmosis to be superior to distillation because there is no concern over the loss of minerals from the water. The biggest drawback to reverse osmosis systems is waste water. These filtration systems can waste 4 gallons for every gallon of reverse osmosis water produced. It is important to weigh the benefits, drawbacks and cost of each system available and make a decision that fits your needs and desires.
There are a wide range of options available depending on your budget and personal preferences. Many health food stores have reverse osmosis and distilled water available by the gallon for those who do not wish to purchase their own system. For those on a limited budget countertop distillers or reverse osmosis filters can be purchased fairly inexpensively. Whole house filtration systems are available, but they can be cost prohibitive for most people. The best defense is to utilize a combination of an affordable filtration system and water storage just in case there is a disruption in water supply. Be prepared by selecting a source of purified water for your family before radiation levels rise to those that bring may mass panic.
Source: http://www.naturalnews.com/