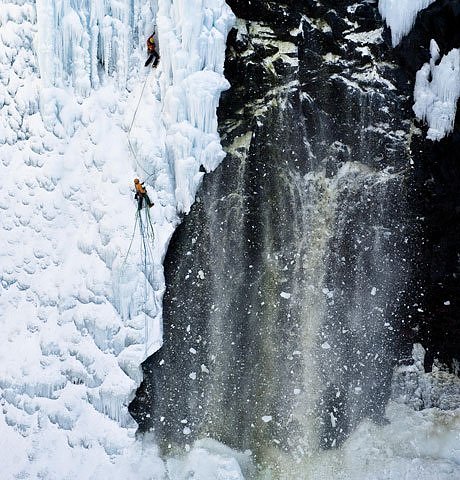 We're used to seeing stunning images of cascading waterfalls in all their fluid glory, but have you ever wondered how they would look if Jack Frost was let loose on them? Well, you need wait no longer as we have compiled a range of fantastic frozen waterfalls.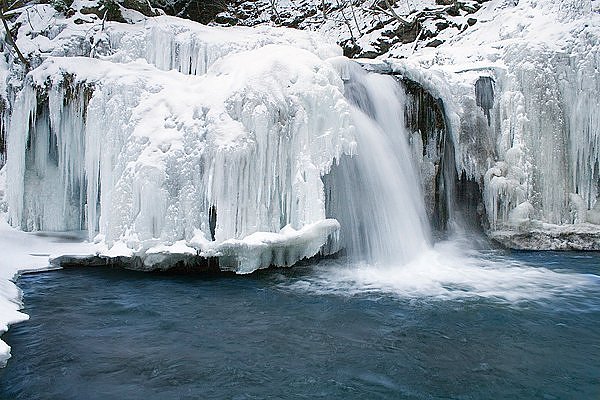 1. This enchanting image of an ice waterfall perfectly captures the force and flow of the water underneath the ice, making it hard to comprehend how it ever manages to freeze.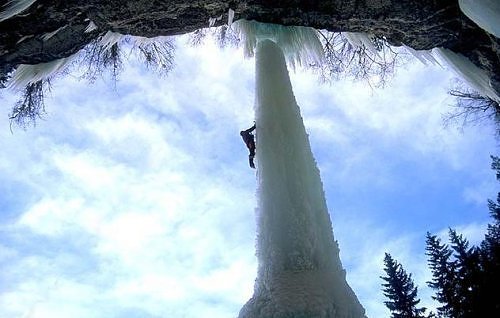 2. Ice climbers flock to The Fang in Vail, Colorado. The enormous ice pillar forms from the cascading waterfall only on exceptionally cold winters, and when it does the column can measure up to 50 meters high and has been known to have a base measuring 8 meters wide.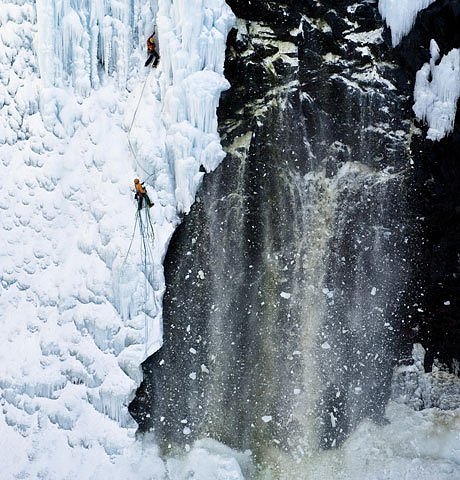 3. If you think climbing an ice waterfall is scary, imagine the fear factor when part of the cascade breaks off and collapses to the ground mere meters from you and your buddy. That's exactly what happened to climbers Albert Leichtfried and Markus Bendler on their ascent of a frozen waterfall near Hokkaido, Japan. Their friend managed to capture the frightening moment on camera. Both climbers made it to safety soon after.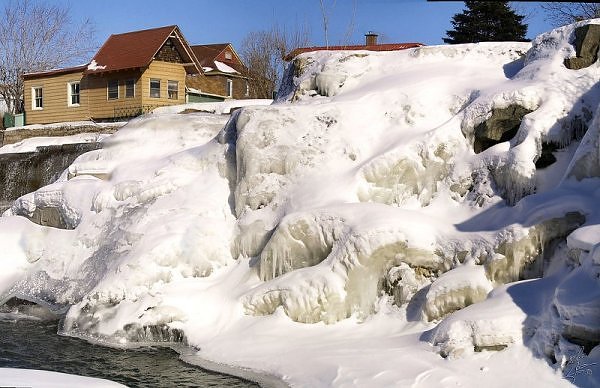 Thick layers of ice sit on St Louis Falls in Beauharnois, Quebec. The area is home to one of the largest hydroelectric generating stations in the world.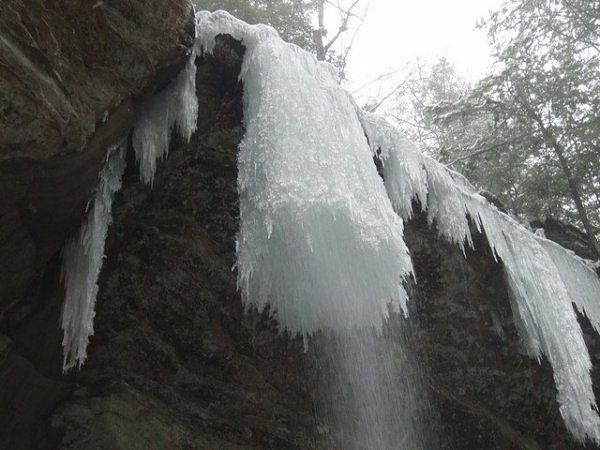 5. This fantastic shot shows the waterfall freezing from outside in; there's still a considerable waterfall flowing within the ice lume.
Written by: Linda,
Photo: Herman Erberr, Eric Begin,