A tribute to water. Designed in Montreal, Aquaovo's Ovopur uses age-old principals to clean and restore tap water to crystal clear quality in the greenest possible way…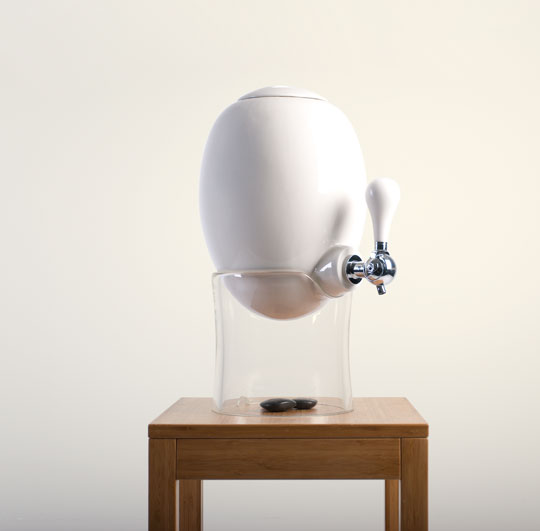 Read here about how Ovopur's shape helps it put gravity and circulation to use, imitating nature's filtration of water. Everything about the system is aesthetically pleasing: from the egg-shaped ceramic reservoir to the reuseable glass filter. This water filter could definitely find a place in our homes, as it's much greener than bottled water or other filtration systems, it's cost-effective over time ($0.07 per liter), and it is just plain beautiful.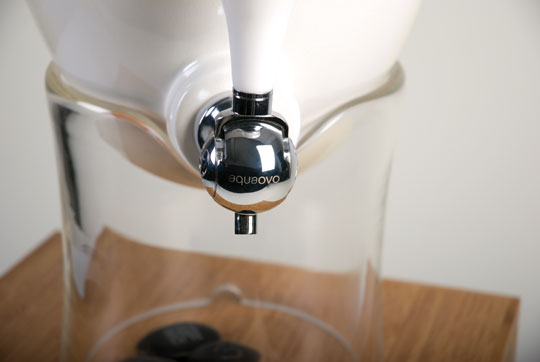 That's the Ovopur's filter cartridge to the right. It's reuseable to an extent, but has to be replaced three times a year. When the time comes, send the used filter cartridge to Aquaovo. They're recycle the old one and you'll receive a rebate on your new cartridge.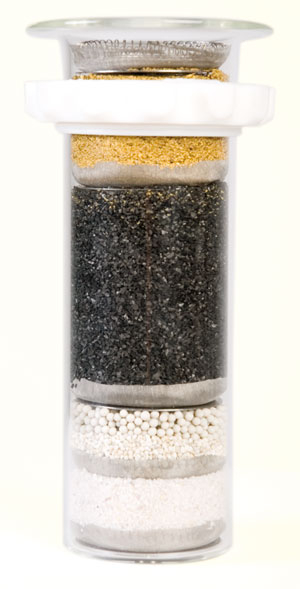 Here is more info on purchasing an Ovopur filtration system.
Source: http://www.apartmenttherapy.com/

Dear User/Visitor! Please, answer on our questions: tick off one of the positions – your answer will make us able to improve our site and make it more interesting and useful!

Loading ...

Loading ...