Kaindy Lake (Kazakh: Қайыңды көлі, Qayındı köli) is a 400 metre long lake in Kazakhstan that reaches depths near 30 metres in some areas. It is located 129 km ESE of the city of Almaty and is 2,000 metres above sea level.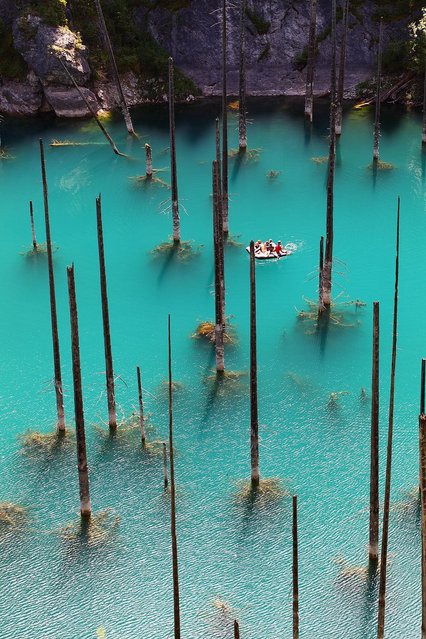 It was created by the result of an enormous limestone landslide, triggered by the 1911 Kebin earthquake. The track to Kaindy lake has many scenic views to the Saty Gorge, the Chilik River valley and the Kaindy Gorge. Dried-out trunks of submerged Picea schrenkiana trees rise above the surface.
Source: http://avaxnews.net/
Dear User/Visitor! Please, answer on our questions: tick off one of the positions – your answer will make us able to improve our site and make it more interesting and useful!

Loading ...

Loading ...