Located on the island of Vagar, in the Faroe Islands, Lake Sorvagsvatn (also known as Leitisvatn) is an amazing lake. What makes the lake interesting is its two different levels.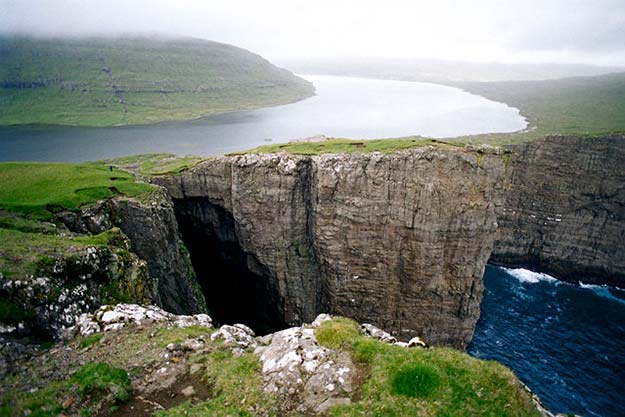 Covering an area of 3.4 square kilometers, it is the biggest lake of the Faroe Islands. Faroe Islands is a group of 18 islands that make Faroe Islands Archipelago in the North Atlantic Ocean. The lake is located about 30 meters above the sea level.
Source: http://avaxnews.net/
Dear User/Visitor! Please, answer on our questions: tick off one of the positions – your answer will make us able to improve our site and make it more interesting and useful!

Loading ...

Loading ...