Every $1 invested in improved water supply and sanitation yields gains, on average, of $4-$12, depending on the type of intervention.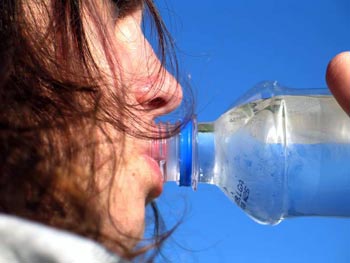 Almost one-tenth of the global disease burden could be prevented by improving water supply, sanitation, hygiene and management of water resources. Such improvements reduce child mortality and improve health and nutritional status in a sustainable way.
In 2000 diarrhoea accounted for 17% of the 10.6 million deaths in children younger than five, and malaria for 8%.
Some 1.4 million children die each year from preventable diarrhoeal diseases. Ordinary diarrhoea remains the major killer among water-, sanitation- and hygiene-related diseases, contributing to 43% of deaths. Sub-Saharan Africa and South Asia are the most affected regions.
Undernutrition is an underlying cause of 53% of all deaths in children younger than five.
The section "Did You Know…?" is taken from the 3rd World Water Development Report "Water in a Changing World".