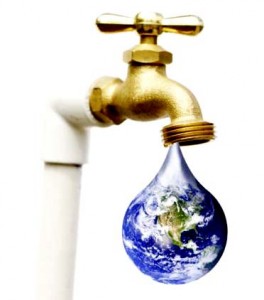 With rapid population growth, water withdrawals have tripled over the last 50 years.
This trend is explained largely by the rapid increase in irrigation development stimulated by food demand in the 1970s and by the continued growth of agriculture-based economies.

Expected trends over the next 50 years:

There is still substantial uncertainty on the scale of future demands. Between 2000 and 2050 the world's population is projected to grow from 6 billion to 9 billion, and demand for food and other goods will increase significantly.
The Mediterranean Action Plan is exploring possible futures for agriculture-based economies that are most vulnerable to anticipated climate change effects.
The section "Did You Know…?" is taken from the 3rd World Water Development Report "Water in a Changing World".
Source: http://www.unesco.org/