A primary topic of discussion at a weeklong international water conference here can best be summed up in two words: 'dirty water'.
Ironically, the venue for the vibrant debate – focusing mostly on pollutants, industrial waste and human sewage – is a city described as home for 'world class water'.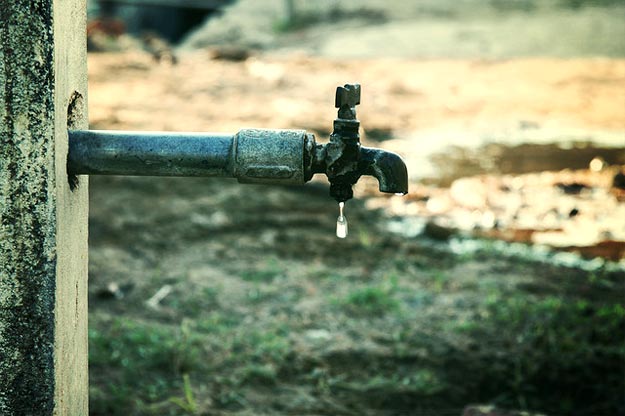 And rightly so, claims Gosta Lindh, managing director of the municipally-owned Stockholm Water Company. Unlike people in most other parts of the world, 'We are blessed with an almost limitless supply of good, clean drinking water,' he boasts.
The company, which provides fresh water to some 1.2 million consumers, claims a functioning ecological cycle: re-use of waste products after sewage water-treatment and the use of sludge as agricultural fertiliser.
Still, the rest of the world seems largely behind a city which has won the first-ever 2010 European Green Capital Award bestowed by the European Union (EU) Commission.
At the 20th annual World Water Week hosted by the Stockholm International Water Institute (SIWI) here, the discussions revolved round the widespread devastation caused to humans by polluted water.
The theme of the conference, which concludes Friday, is: 'Responding to Global Changes: The Water Quality Challenge.'
And quality matters, says U.N. Under-Secretary-General Achim Steiner, executive director of the U.N. Environment Programme (UNEP).
'Having a glass of water does you no good,' he warns, 'if it is dangerous to your health.'
Clarissa Brocklehurst, chief of water, sanitation and hygiene at the U.N. children's agency UNICEF, points out that some 1.8 million people, mostly children under five, die every year from diarrhoeal diseases caused by dirty water.
If you figure the math, says UNEP, that would be one child every 20 seconds.
And over half the world's hospital beds are occupied by patients suffering from illnesses caused by dirty water.
The statistics provided by SIWI are equally staggering.
Every day, an estimated two million tonnes of human waste are disposed of in watercourses.
And 70 percent of industrial wastes in developing countries are dumped untreated into waters where they pollute the usable water supply.
Dr. Rita Colwell, the 2010 Stockholm Water Prize Laureate, said shortcomings in addressing the water quality issue, coupled with climate changes, could lead to disastrous outbreaks of water-borne diseases such as cholera.
Infection by water-borne diseases, parasites, bacteria and viruses causes a reduced capacity for work and daily functions, which creates economic and social disruption and a reduction of the capacity of a country, she added.
'Safe drinking water is absolutely critical to economic stability, social stability and even national security,' said Colwell, a professor at the University of Maryland and also at Johns Hopkins University's Bloomberg School of Health.
She was honoured by SIWI for her pioneering research on the prevention of waterborne infectious diseases, which has helped protect millions of lives, particularly in the developing world.
In a caustic report appropriately titled 'Sick Water', the Nairobi-based UNEP said the sheer scale of dirty water means more people now die from contaminated and polluted water than from all forms of violence, including war.
'Dirty water is also a key factor in the rise of de- oxygenated dead zones that have been emerging in seas and oceans across the globe,' it warned.
According to the study, released last March, more than 900 million people lack access to safe drinking water, and an estimated 2.6 billion lack access to basic sanitation.
The report points out that transforming waste water from a major health and environmental hazard into a clean, safe and economically-attractive resource is emerging as a key challenge in the 21st century.
A series of solutions offered in the study includes reducing run-off from livestock and croplands to better treatment of human wastes. The study also called for water recycling systems and multi-million or multi-billion-dollar water sewage treatment works.
According to SIWI, there are two ways of preventing and mitigating pollution.
First, the 'polluter pays principle', with the polluter being held accountable and penalised.
Second, 'name and shame', which publicly singles out those who are responsible for their ecological misdeeds.
U.N. Secretary-General Ban Ki-moon contends that for too long, business has been seen as a culprit.
The smokestacks of industry have long been known to contaminate the atmosphere and the effluents from power plans to spoil rivers.
'But this is a misleading picture,' he argues. 'More often than not, business is becoming part of the solution, not the problem.'
At World Water Week, the ITT Corporation pledged 10.5 million dollars over a three-year period (2011-2013) to provide one million more people worldwide with access to safe water and sanitation.
Under a programme called ITT Watermark, the company is partnering with internationally recognised non-profits like Water for People, Mercy Corps and China Women's Development Foundation to bring safe water and sanitation to the developing world.
The countries that will benefit include Guatemala, Honduras, India, China, Haiti, the Democratic Republic of Congo, Burma (Myanmar) and Sri Lanka.
by Thalif Deen
© Inter Press Service (2010) — All Rights Reserved
Original source: Inter Press Service