Many living organisms live their lives entirely in water as shown here in this photo from a job center talking about work in marine biology.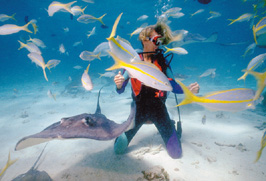 Aquatic living organisms extract neutrients from water, yet maintaining a balance of electrolyte and nurrishment concentration in their cells. For living things not living in water, they extract water from their environment by whatever mechanism they can. Cells in their body are surrounded by body fluid, and all cells maintain constant concentrations of electrolytes, neutrints, and metabolites. The process of maintaining constant concentrations is called homeostasis. Certainly, some active transport mechanisms are involved in this balance.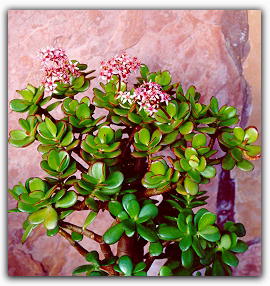 The rooting of every type of plants is unique. Generally speaking, plants having extensive roots are able to extract water under harsh conditions. On the other hand, some plants such as cactus, jade and juniper have little roots, but their leaves have a layer of wax that prevents water from evaporation. Water conserving plants tolerate draught, and they survive under harsh conditions. The picture shown here is a jade plant from the above link.
Lately, some pumpkin growers harvested squash weighing almost 500 kg. At the peak of the growing season, the squash grows almost 0.5 kg a day. That is equivalent to 25 moles of water collected by the roots, discounting the water evaporated through the leaves. The growth is particularly good during a hot and wet day, but during a hot sunny after noon, the temperature of the leaves and fruits get very hot.
Source: http://www.science.uwaterloo.ca/