The Department of Water Resources announced on Jan. 8, 2014 that it has begun using renewable power purchased from a Dominion Solar Holdings' solar project to help move water through the State Water Project.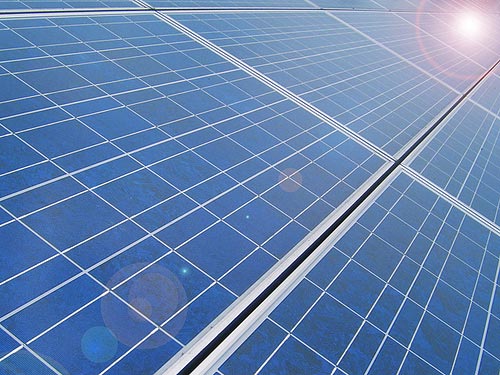 The Dominion RE Camelot Solar Photovoltaic Project near Mojave in southeastern Kern County went into full commercial operation and began delivering power for the SWP on Dec. 23, 2014. The project's single-axis photovoltaic panels directly track the sun's movement to maximize the panels' efficiency.
Through hydroelectric power generation at Oroville Dam and other facilities the SWP, on average, produces emission-free energy for more than half its pumping needs. DWR expects that the solar energy produced under this new agreement will help the department meet its goal of reducing greenhouse gas emissions by 50% of 1990 levels by 2020.
More information about DWR's efforts to reduce GHG emissions is available here.
Source: http://www.acwa.com/
Dear User/Visitor! Please, answer on our questions: tick off one of the positions – your answer will make us able to improve our site and make it more interesting and useful!

Loading ...

Loading ...