If I were called in / To construct a religion / I should make use of water, wrote the English poet Philip Larkin in 1954—and most religions do.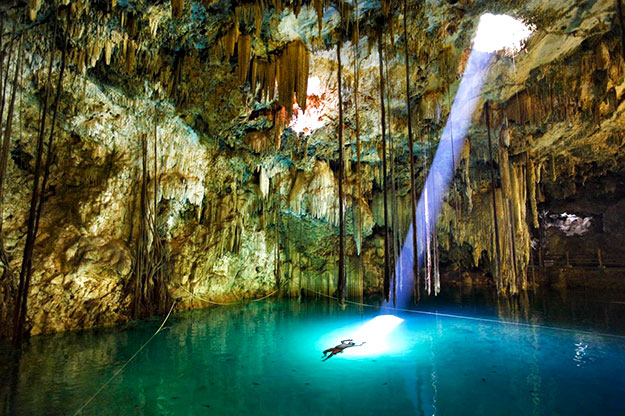 Waters, religious historian Mircea Eliade explained in the 1950s, are "spring and origin, the reservoir of all the possibilities of existence; they precede every form and support every creation." So it has been since human history began and, by legend, before. The world, Genesis says, was brought to life by a God who created a "firmament in the midst of the waters."
Babylonians believed in a world made from a commingling of fresh and salt water. Pima Indians have said Mother Earth was impregnated by a drop of water. The cataclysmic flood that destroys a civilization is also an aqueous archetype and part of Hebrew, Greek, and Aztec cultures.
The body thirsts. So does the spirit. "I must live near a lake," wrote Swiss psychiatrist Carl Jung, who waded into the depths of the psyche and equated water with the unconscious. "Without water, I thought, nobody could live at all."
From our worldly entrance in a burst of amniotic fluid to the ritual washing of the dead (taharah in Judaism; ghusl al-mayyit in Islam), water flows through our lives, scribing a line between sacred and profane, life and death. We are doused, dunked, dipped, sprinkled—and blessings flow, deep and wide as the River Jordan of Scripture, wondrous as the spring at Lourdes, cathartic as tears.
Sources: https://www.nationalgeographic.com/
Dear User/Visitor! Please, answer on our questions: tick off one of the positions – your answer will make us able to improve our site and make it more interesting and useful!

Loading ...

Loading ...