"A consummate artist, award-winning photographer, David Doubilet began photographing underwater environments at the age of 12 in the cold, green seas off the northern New Jersey coast. He used a Brownie Hawkeye camera wrapped in a clear plastic bag, and he's been behind the lens ever since. In 1971 he began contracting as a photographer for the National Geographic Society. He has captured groundbreaking images of great white sharks, flashlight fish, shark-repelling flounders, creatures of the undersea desert, flourescent coral, WW II wrecks and much more.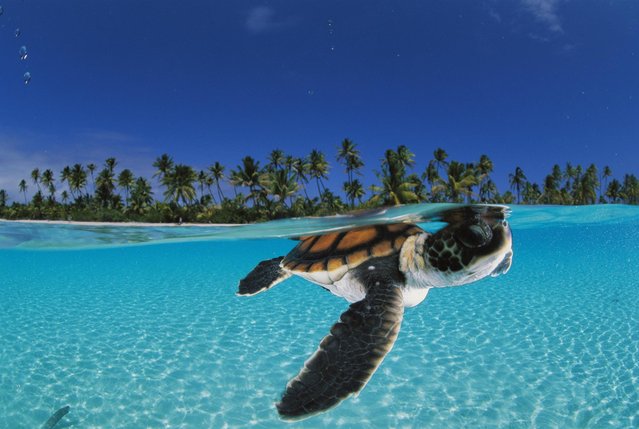 About his work for National Geographic, Doubilet says, "My job description is to make a picture of a place no one has ever seen before… or to make a picture that's different of a place that everybody's seen before". Doubilet's prestigious award winning photography include the "Sara Prize and International Award" given by the Mondo Sommerso Magazine in Italy. He was the first American and the youngest person to win this award.
In 1975 he was named "Diver of the Year" by the Boston Sea Rovers, one of the diving world's most honorable organizations. In 1993 he was honored in France with the first place trophy in the Professional Category of an international contest sponsored by C.M.A.S. (World Underwater Federation).
At the 20th World Festival of Underwater Photography in Cap D'Antibes. he was the Guest of Honour. Although most of Doubilet's photographic time is spent working for the National Geographic Society and its diverse publications, his work has also appeared worldwide in other magazines and books. His commercial work includes several ad campaigns for clients such as Kodak, Fa Soap, Vitaspa, Seagrams, and Microsoft. His still photography skills were used for two films – «The Deep» and «Splash»". (Photo by David Doubilet/National Geographic)
Source: http://avaxnews.net/
Dear User/Visitor! Please, answer on our questions: tick off one of the positions – your answer will make us able to improve our site and make it more interesting and useful!

Loading ...

Loading ...