"It doesn't look like a relaxing swim in the warm waters of the Bahamas. But for Vincent Canabal it is all in a days work when it comes to feeding his favourite a 16-foot long Tiger shark Emma. The 34-year-old qualified doctor has been diving with sharks since he was just. His passion has taken him around the world.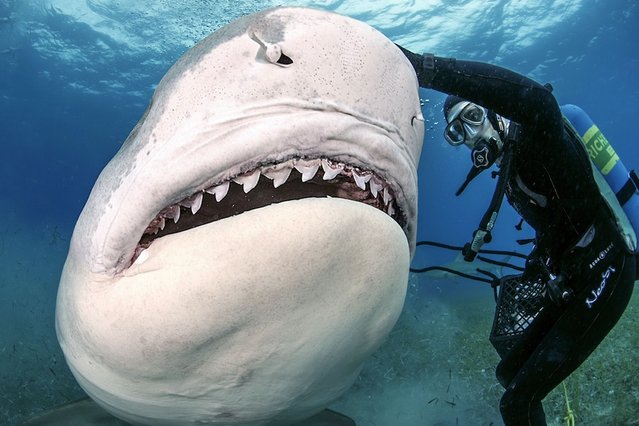 He said: "Despite their reputation most sharks are very cautious and reluctant to approach people. The only reason why they are near divers is because we attracted them with a little bit of dog food. The main thing is to always be cautious, swim slowly without splashing and jerky movements". The seas off the islands are home to Tiger Sharks, Lemon Sharks, Caribbean Reef Sharks, Nurse Sharks, Hammerheads and more". Barcroft Media via The Daily Mirror
Source: http://avaxnews.net/
Dear User/Visitor! Please, answer on our questions: tick off one of the positions – your answer will make us able to improve our site and make it more interesting and useful!

Loading ...

Loading ...