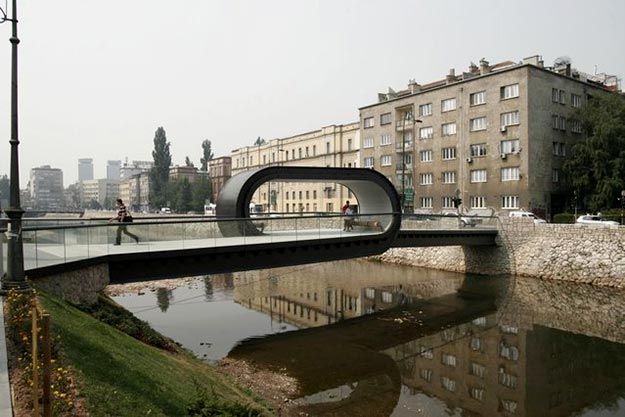 Festina lente (Latin for "make haste slowly") is a pedestrian bridge over the Miljacka River in Sarajevo. The bridge is 38 meters long and features an unusual looping in the middle, suggesting slowing down and enjoying the view.
Conceptual design for the bridge was created by three students of the Academy of Fine Arts in Sarajevo: Adnan Alagic, Amila Hrustić and Bojana Kanlic. The bridge connects the Mak Dizdar embankment (close to the Academy) with Radic street. It was officially opened on 22 August 2012.
Source: http://avaxnews.net/
Dear User/Visitor! Please, answer on our questions: tick off one of the positions – your answer will make us able to improve our site and make it more interesting and useful!

Loading ...

Loading ...