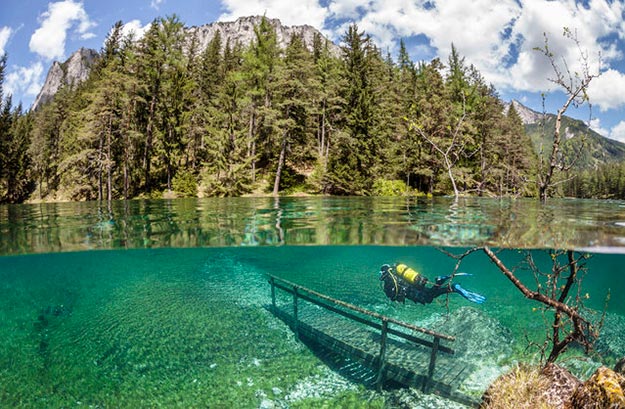 These photographs appear to show a spectacular underwater world making it ideal for scuba divers – in central Europe. Twelve metres of water covers trees, footpaths, benches and bridges that are usually accessible throughout the year. Visitors to the Green Lake in Tragoess, Austria, that is normally only one metre deep, can leisurely stroll around the picturesque lagoon.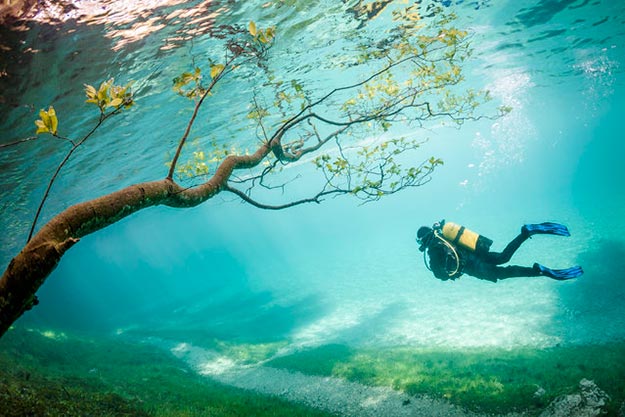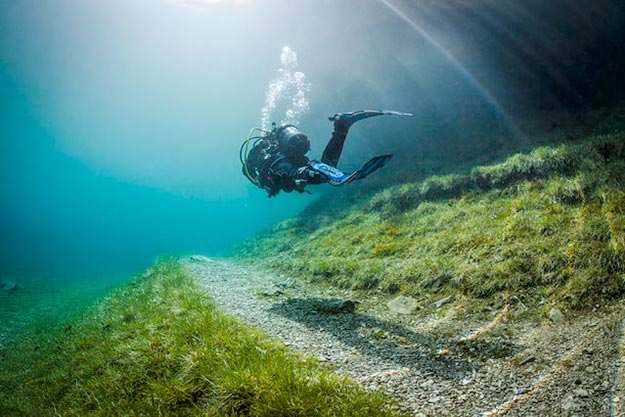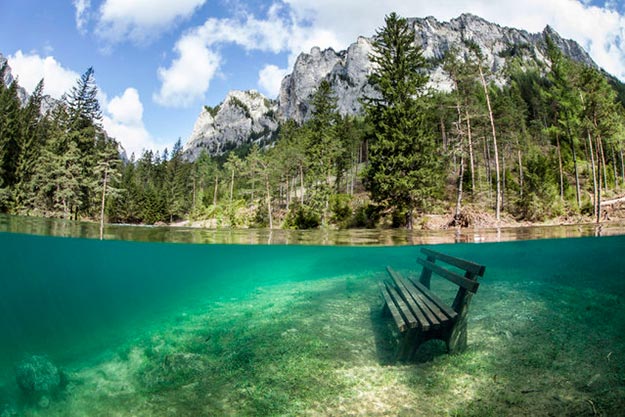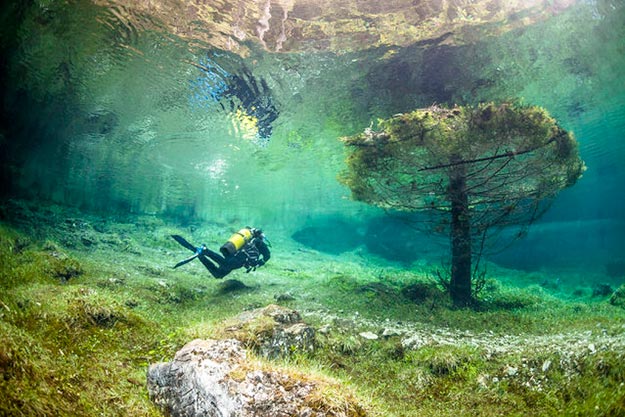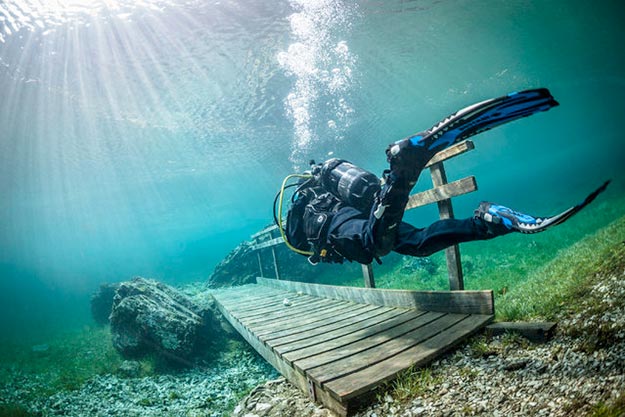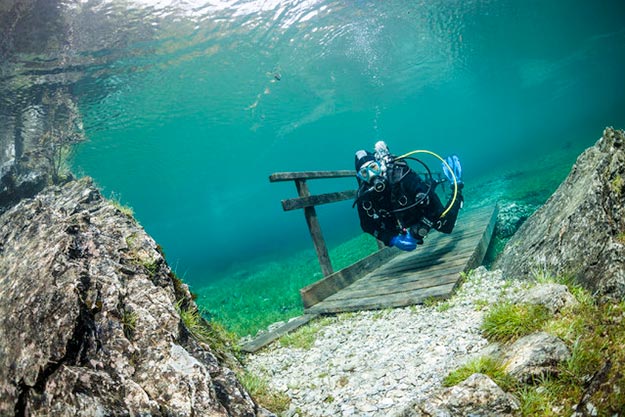 A diver crossing a bridge in the flood water. Green Lake in Tragoess, Austria. (Photo by Solnet/The Grosby Group).
Source: http://avaxnews.net
Dear User/Visitor! Please, answer on our questions: tick off one of the positions – your answer will make us able to improve our site and make it more interesting and useful!

Loading ...

Loading ...