884 million people around the world are without access to safe drinking water. And 2.6 billion are without adequate sanitation.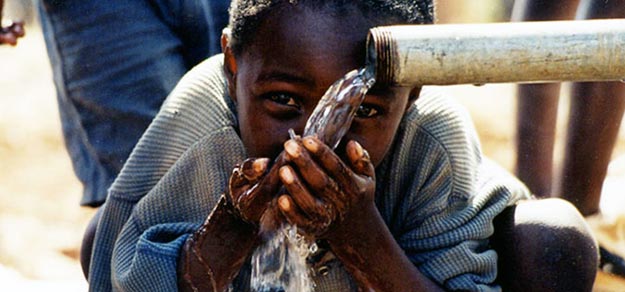 That's why CDM Smith and our employees support Water For People, an international humanitarian organization of dedicated people who recognize water as a primary building block of life. Since 1991, Water For People has helped educate, guide, and connect people with the necessary human and financial resources to establish sustainable water systems.
They have assisted community members in hygiene projects, fundraising, using local materials, selecting and electing coordinators and officials, and collecting and evaluating data and information. By working side-by-side with communities, Water For People helps its local community partners to undertake water and environmental health efforts to improve their lives. Perhaps no other charitable organization aligns itself more closely with CDM Smith's mission of improving the environment and infrastructure than Water For People.
Since 2005, CDM Smith has conducted an annual Water For People workplace giving campaign to increase awareness about the lack of safe drinking water, adequate sanitation, and good hygiene practices in many parts of the world, and to raise funds. CDM Smith employees across the globe participate in bake sales, auctions, luncheons, cook-offs, golf tournaments, softball games, and friendly inter-office competitions. Total corporate and employee contributions sustain our status as a Universal Sponsor—a distinction held by only 11 companies.
Since then, CDM Smith has raised approximately $1 million for Water For People through employee giving, corporate sponsorship and special events. Employees also served on Water For People board of directors and committees, as well as partnered with clients and other firms in our industry to raise additional funds. We are also the titled sponsor of the CDM Smith/Coca Cola Golf Classic at Sanctuary Golf Course, Water For People's single largest fund raising activity.
Source: http://cdmsmith.com/
Dear User/Visitor! Please, answer on our questions: tick off one of the positions – your answer will make us able to improve our site and make it more interesting and useful!

Loading ...

Loading ...