More than two billion people lack access to clean and safe drinking water, according to a new report released by the World Health Organisation (WHO).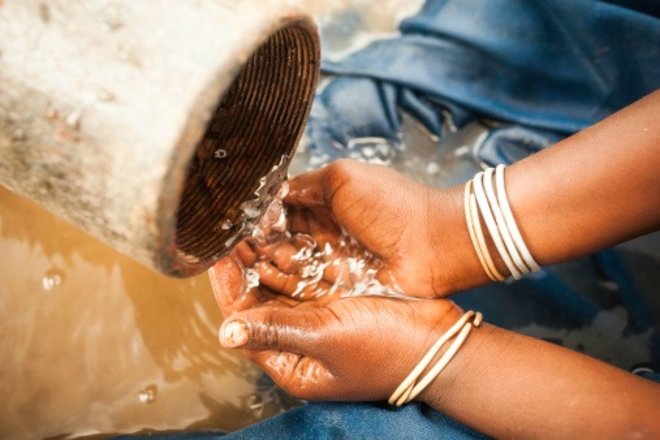 Although significant progress to ensure access to drinking water has been achieved, there is still a long way to go to ensure the quality of water—deemed free from pollutants and safe for drinking.
"Clean water and sanitation is central to other outcomes, for example, nutrition among children. While many countries like India have made it a top priority, many others haven't been able to emphasise the issue yet," Sanjay Wijesekera, Chief of Water, Sanitation and Hygiene at UNICEF, told IPS.
As many as 400 million people still rely on distant water sources—travelling to and fro from their homes to pick up water. Some 159 million people, according to the report, rely on untreated water from lakes and streams. This puts lives, especially of young children, at great risk.
"Every day, 800 children under the age of five die from waterborne diseases like diarrhoea. In fact, diarrhoea is the second biggest cause of death in the world." Wijesekera added.
A lack of access to clean drinking water is also bad news for hygiene and sanitary levels. In many countries, open defecation due to the lack of in-house toilets poses a significant challenge.
"The sheer indignity of openly defecating, especially among young girls, takes a toll on other aspects of their lives—such as their poor attendance in school where there aren't toilets," Wijesekera explained.
This is especially true in rural areas. While the global drop in open defecation from 20 to 12 percent between 2000 and 2015 is a welcome fact, the rate of decline, at just .7 percent every year, puts pressure on governments to do more. To eliminate open defecation by 2030, for example, the rate of decline has to double.
Still, some countries like Ethiopia have combatted the issue of open defecation successfully.
"In Ethiopia, the percentage has dropped from 80 to 27 percent between 2000 and 2015. Critical building blocks like stronger policies at the government levels and dutiful allocation of funds can go a long way," Wijesekera said.
These issues—from access to safe drinking water to sanitation supplies—mostly affect the poorest families. For example, Angola, which has performed better than other sub-Saharan African countries and achieved overall basic access to water for its citizens, still shows a gap of 40 percent between people who live in urban and rural areas.
Similarly, Panama's capital city has achieved universal access to clean drinking water, but other sub regions in the country remain marginalized.
Meanwhile, the report has drawn criticism from other NGOs for being incomplete.
"The report is a good starting point but the current data only reflects 35 percent of the global population across 92 countries. Big countries like China and India have been left out," Al-Hassan Adam, the international coordinator at End World Poverty, a coalition organisation that campaigns for water rights and sanitation, told IPS.
"Bigger industries have to do more to protect water resources. In countries like Mexico, water is still contaminated. In other poorer countries, infrastructure to ensure safely managed water is missing in the first place," he added.
The 2030 Sustainable Development Goals (SDGs) of the UN strongly focus on reducing inequality between and within countries, and commit member states to "leave no one behind."
by Roshni Majumdar (United Nations)
Source: Inter Press Service
Dear User/Visitor! Please, answer on our questions: tick off one of the positions – your answer will make us able to improve our site and make it more interesting and useful!

Loading ...

Loading ...